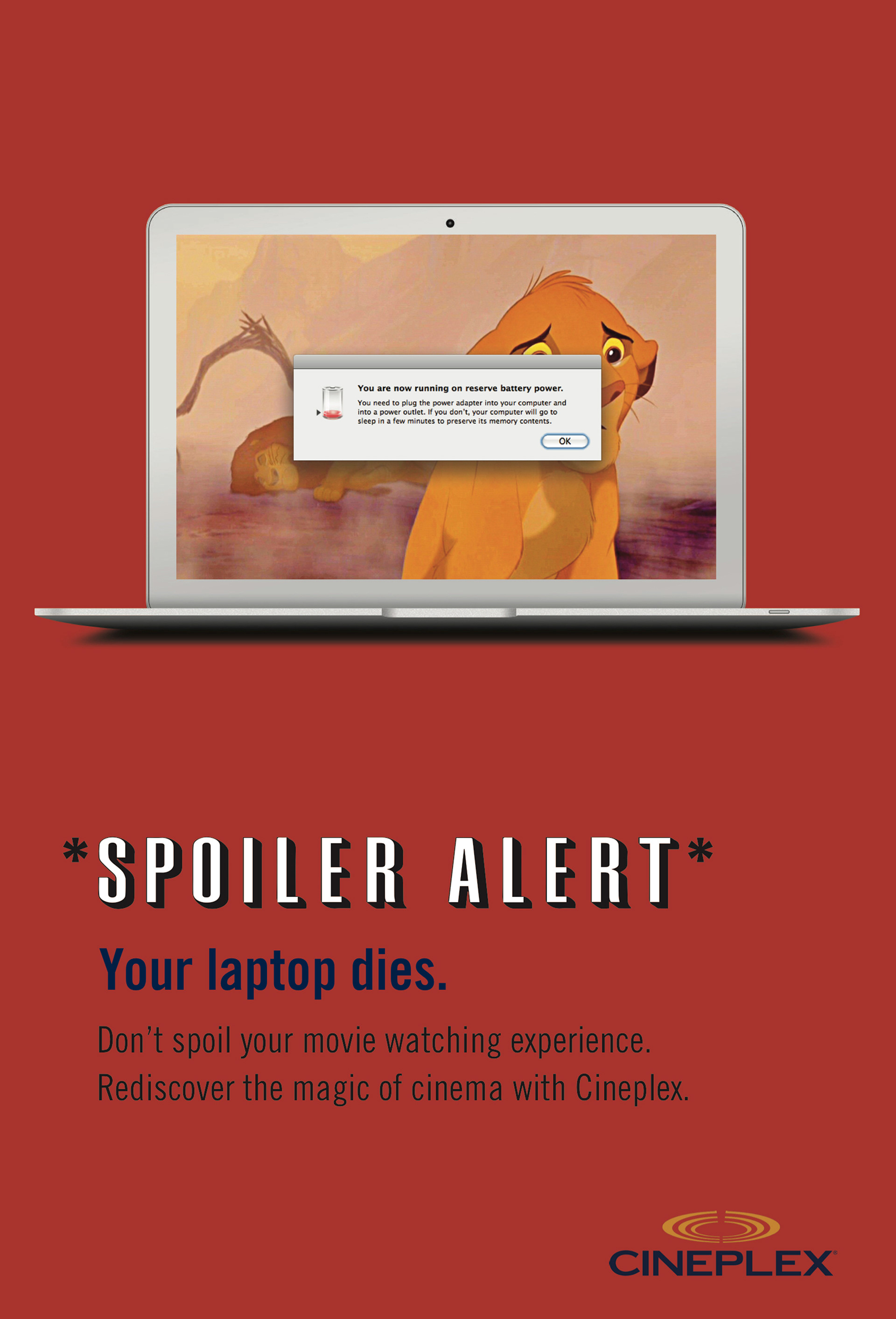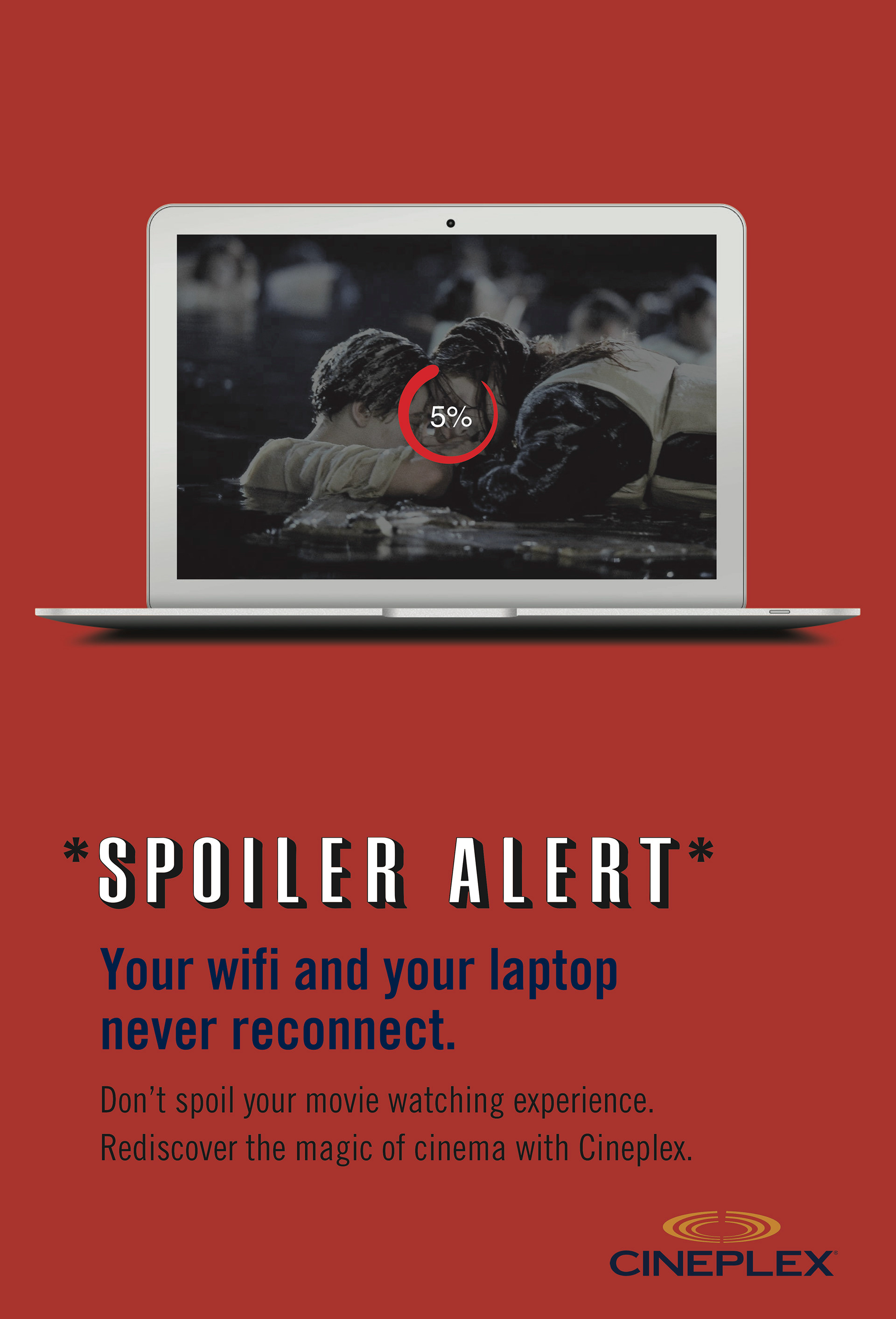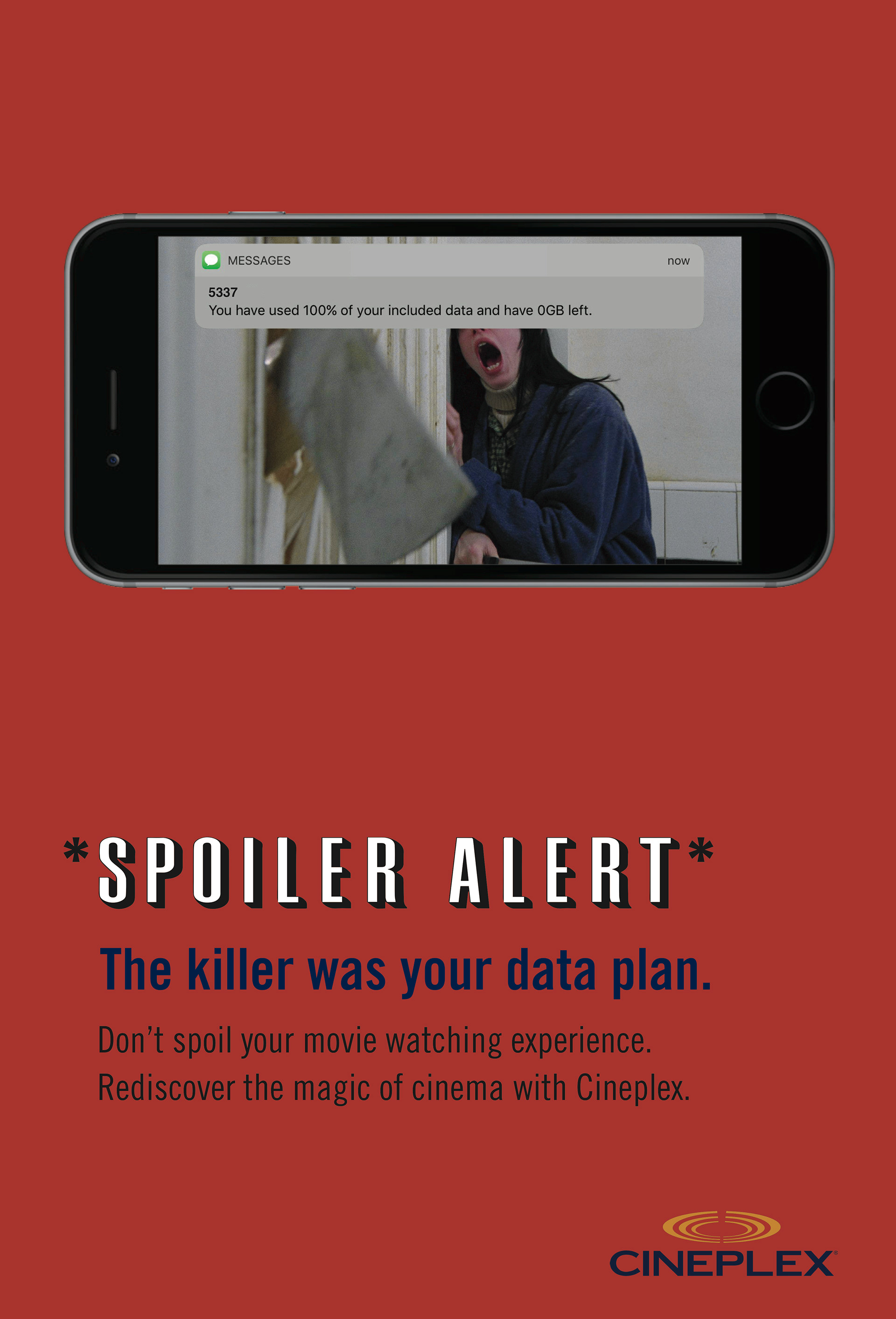 There are a growing number of ways to see movies that are cheaper and more convenient than heading to the cinema. We looked at video entertainment trends that pointed to a growing market share for streaming services. Part-time millennial workers rely on Netflix, albeit with frustration with the inevitable interruptions. We wanted to ask
⁠
—
 are you still watching? To bring them back to Cineplex, we proposed to them: no distractions, full immersion.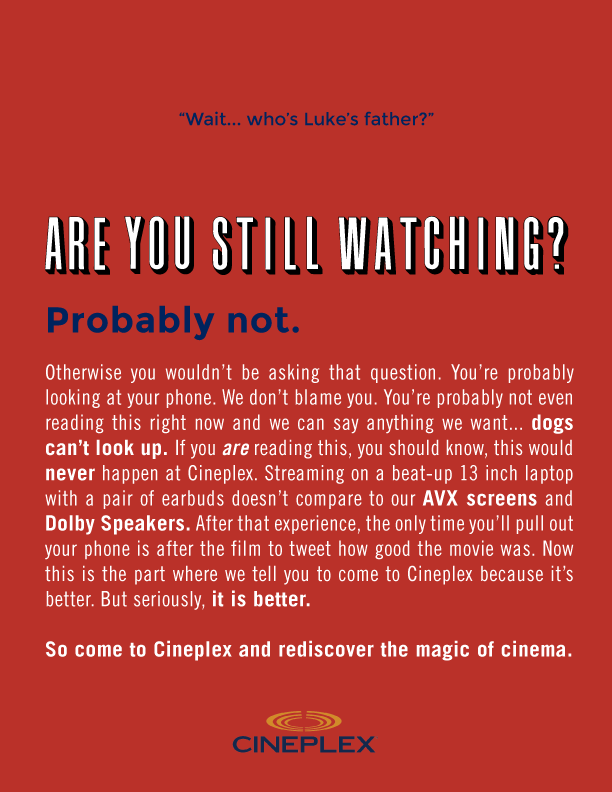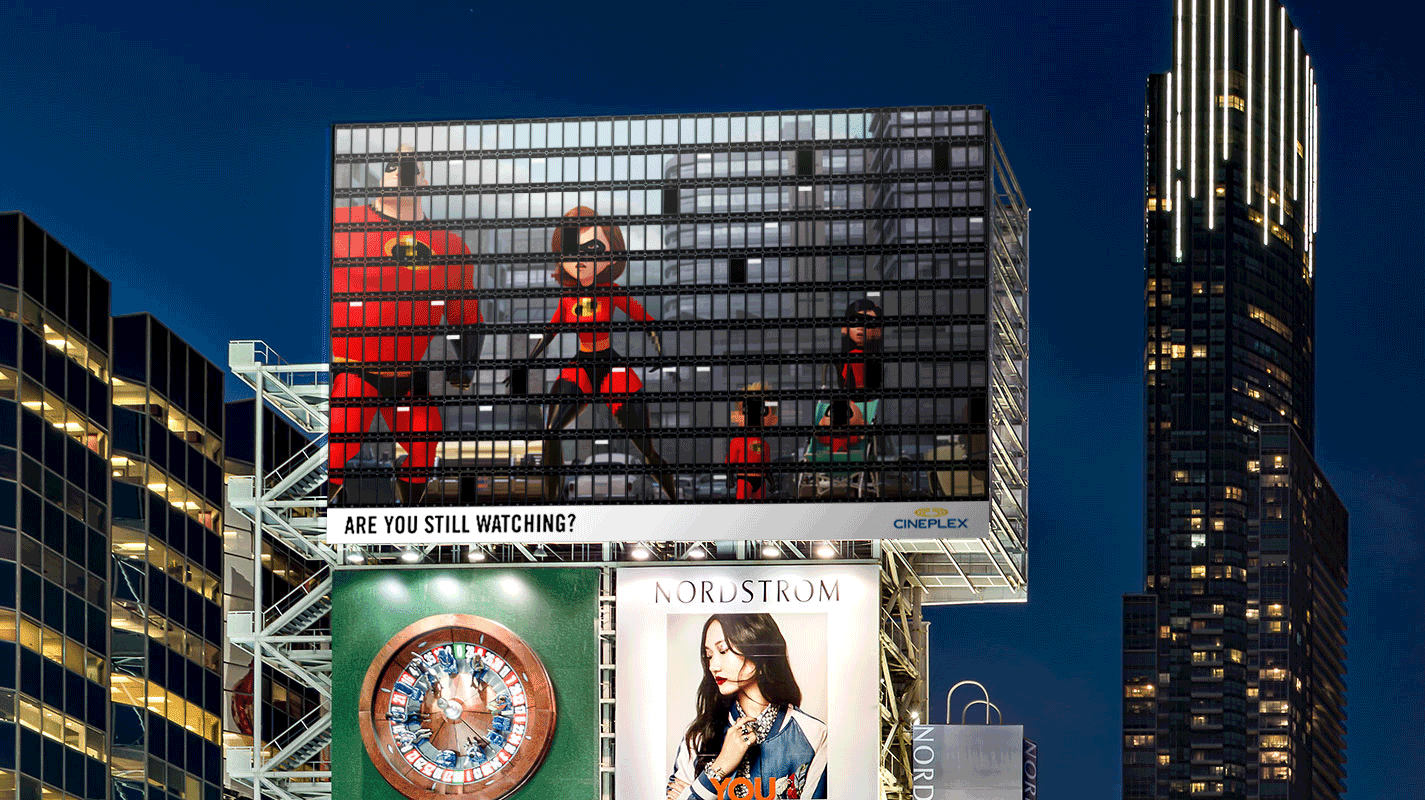 OOH - billboard

Consisting of recycled cell phones that collaboratively play the teaser of an anticipated film. Video is interrupted by notifications.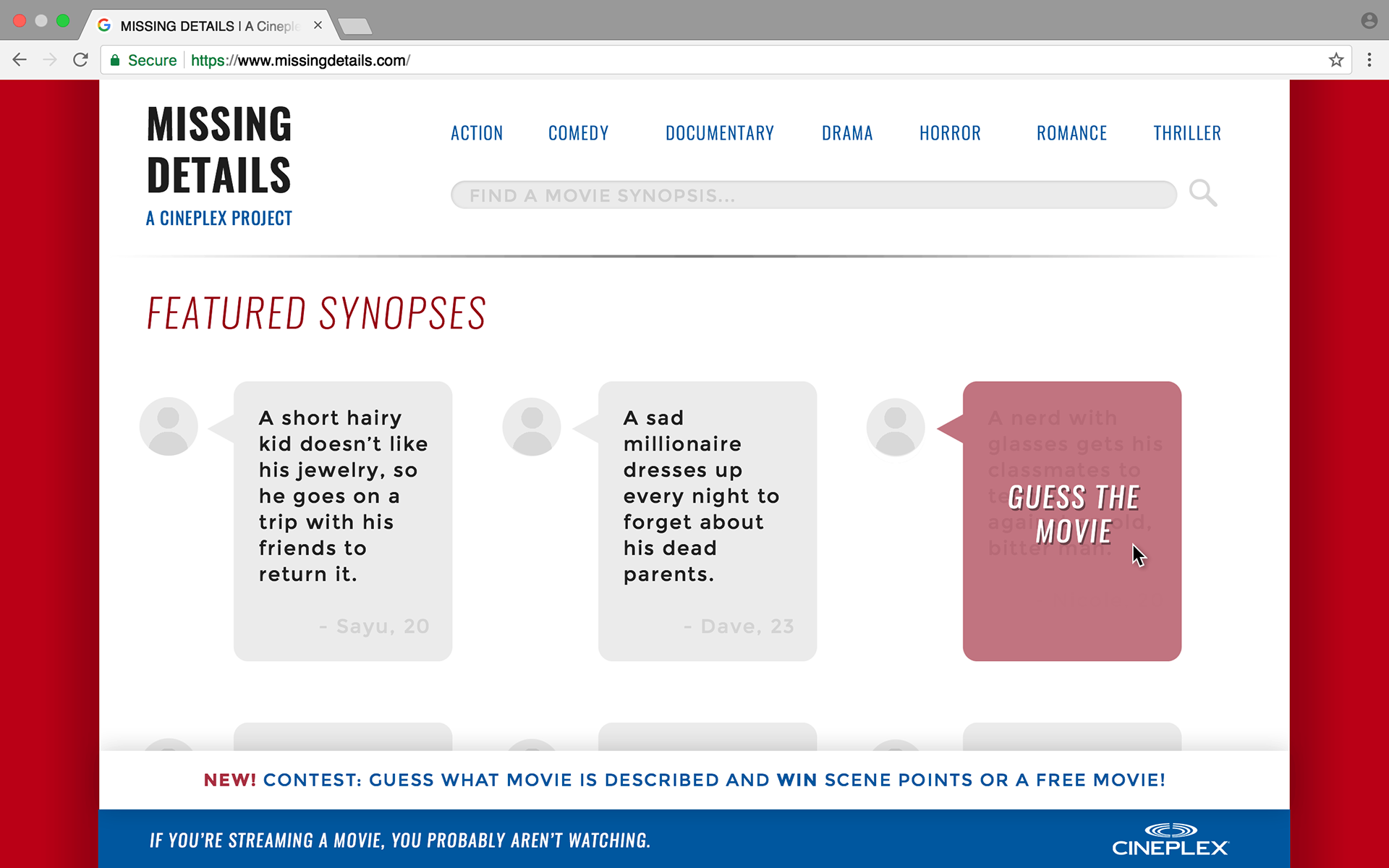 Web execution
Sub-page of Cineplex that prompts users to view and enter unclear synopses of films that result from distractions when watching. Incentive to win rewards with website engagement.